Actively Monitor All Assets
Get comprehensive insights, reports, and alerts on all employees, devices, and admin activities in your company in a centralized hub.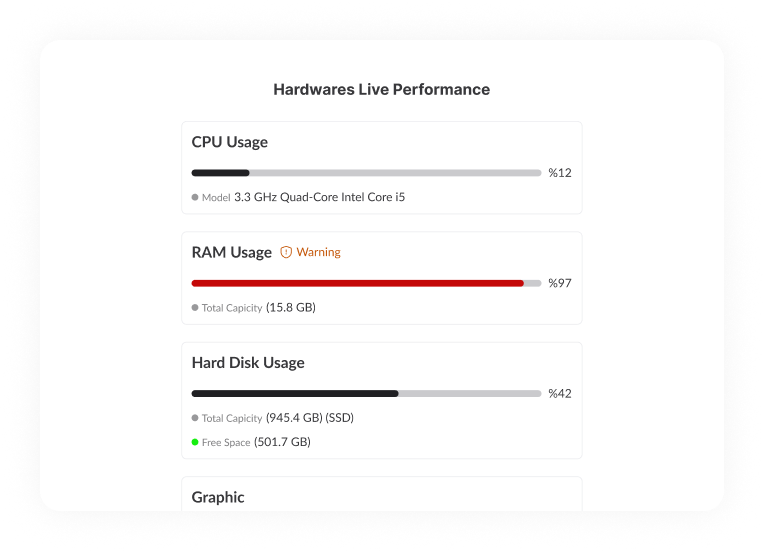 Live Hardware Monitoring
Continuously monitor, track, and analyze the hardware performance of company-owned devices. Get immediate insights into issues and inefficiencies.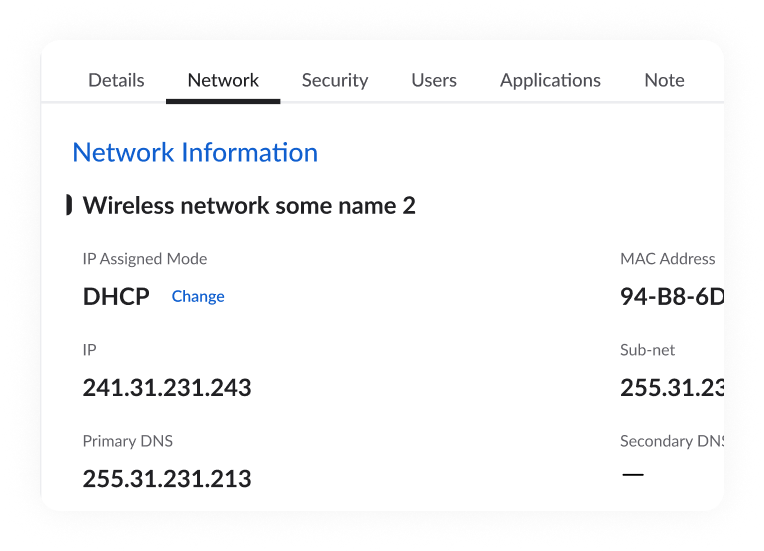 Network Usage
Monitor network usage to help identify potential security risks, optimize network performance, and ensure compliance with data usage policies.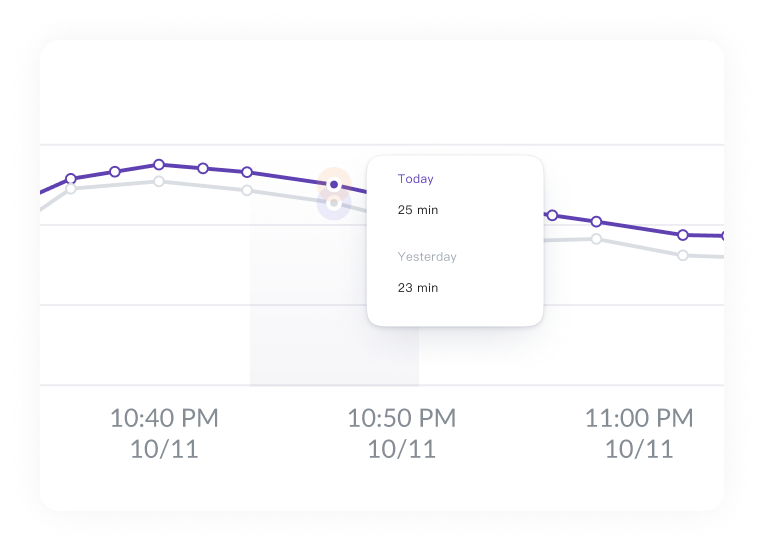 Real-Time Activity Monitoring
Track and monitor a variety of device activities such as application and battery usage to optimize device use.
Watch Over Every
Asset, Actively