Streamlined Software Symphony
Automatically deploy, update, and distribute apps with Trio's Software management. From official store integration to custom apps, streamline software control and elevate productivity like never before.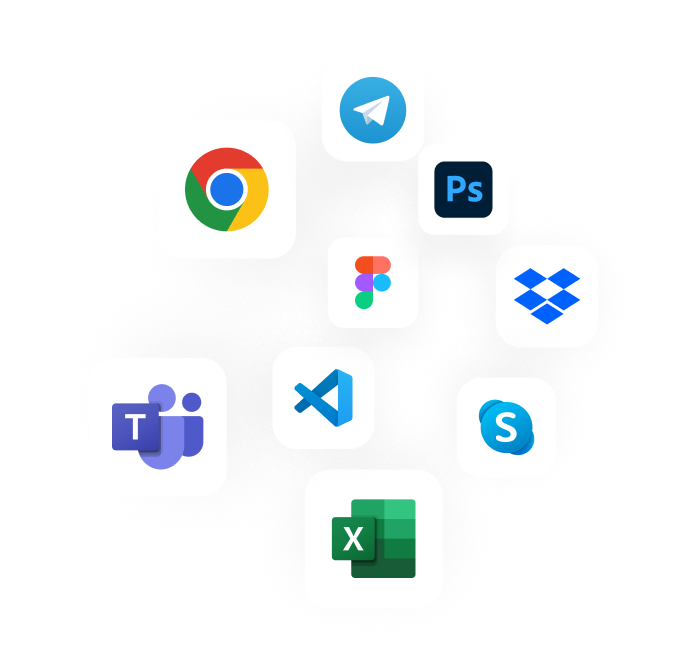 Manage Apps Effortlessly
Trio puts you in the driver's seat of app management, ensuring smooth operations as you curate, assign, and automate installations across departments and employees.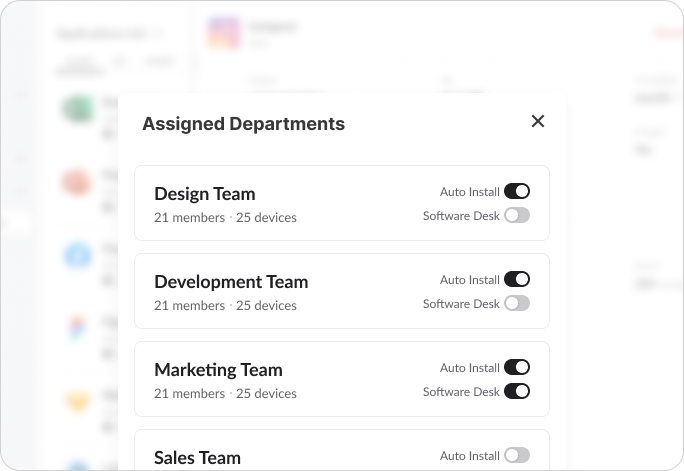 Assign Apps to Departments and Employees
Discover the power of Trio's app distribution system and witness the magic unfold as your team experiences streamlined app allocation, amplified collaboration, and remarkable efficiency. With Trio's personalized toolkit, every department and team member is empowered to perform at their best.
Apple Volume Purchase Program (VPP)
Brace yourselves for an app-tastic adventure with Trio and Apple's Volume Purchase Program (VPP)! See what seamless app distribution truly feels like, as we sprinkle some tech stardust on your team's devices. Wave goodbye to the app struggles of yesteryears and say hello to a future of effortless productivity.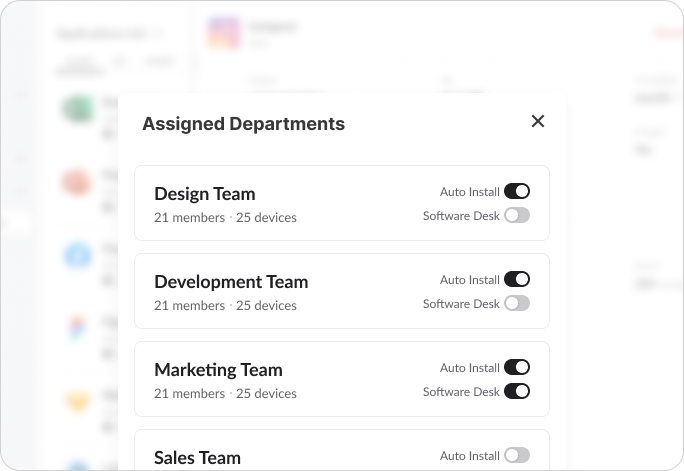 Perfect First-day Experience
Watch as apps reach every department and employee's device the moment it's turned on. Provide your team with a selection of trusted apps to choose from.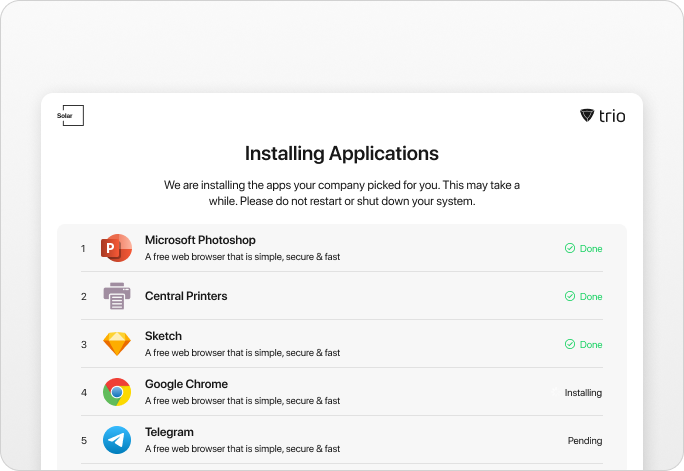 Auto Install
Step right up to Trio's app distribution extravaganza! With Trio's Auto Installation feature, simply sit there and watch as apps magically install on your employees devices without any human intervention. Witness the seamless show of unparalleled productivity under the big top of your organization!
Software Desk
Provide your team with carefully curated collections of trusted apps specifically tailored to align with your policies. Rest easy knowing your employees have access to this handpicked selection, ensuring smooth workflows and enhanced security across your organization.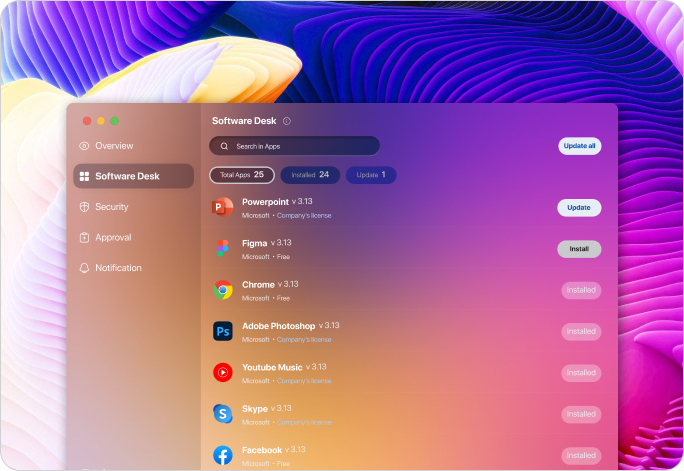 Your All-in-One App Store Ally
Easily integrate with official app stores and access a vibrant array of software at your fingertips with Trio.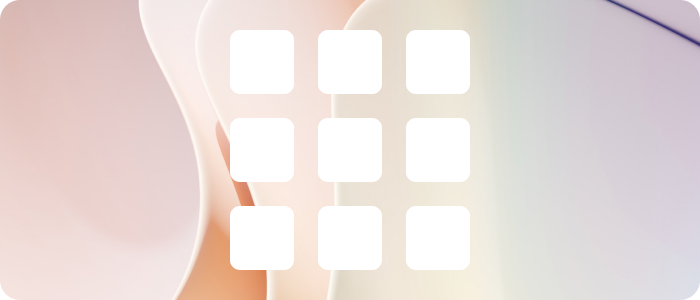 Enterprise Apps
Deploy and manage a diverse range of enterprise apps, empowering your teams to thrive with cutting-edge technology.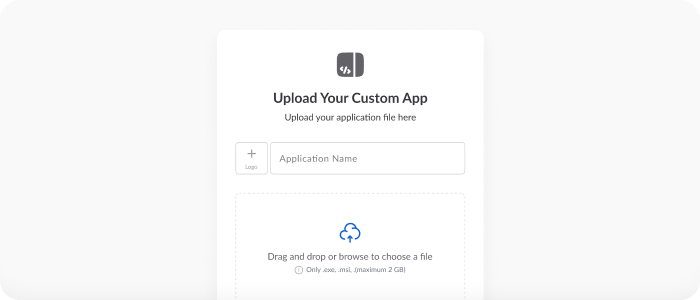 Custom Apps
Distribute and maintain custom-built apps, ensuring your company's specific requirements are met with precision and ingenuity.
Every Asset in One
Central Hub