Your Last Line of Data Defense
Enhance your security measures and extend beyond mere data protection by remotely locking or wiping any devices instantly.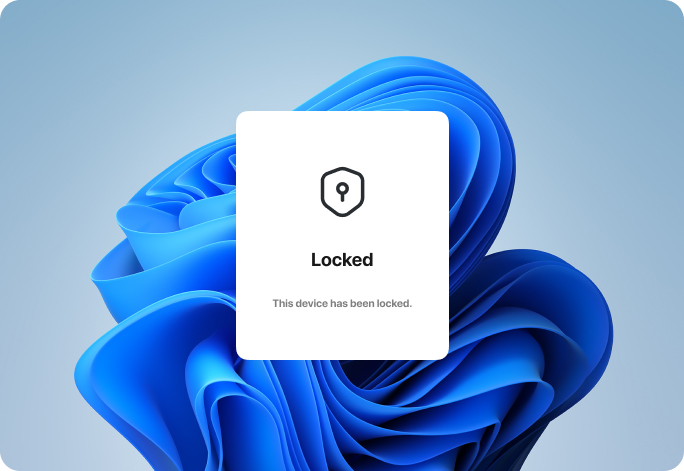 Remote Lock
With Trio's remote lock, you can rest easy knowing that your information is fully protected. If a device is lost or stolen, IT Admins can remotely lock it with just a few clicks, preventing unauthorized access and keeping your data safe.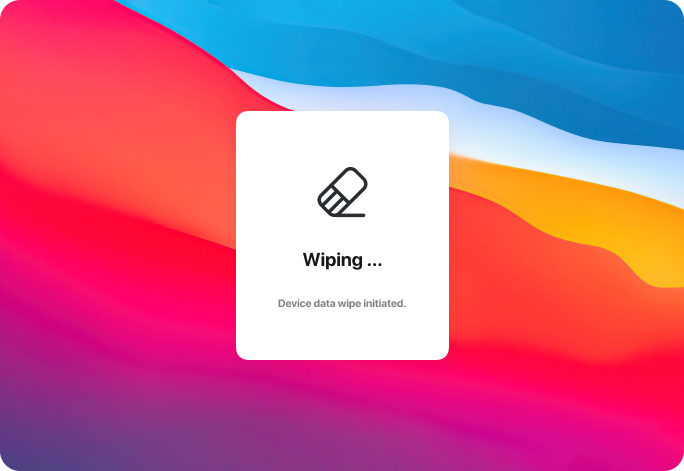 Remote Wipe
Safeguard your confidential data by applying remote data wiping measures on all your devices. This proactively ensures that in the event of a data breach or loss, your sensitive information remains safe.
Remote Lock & Wipe on All Platforms
As a versatile solution, Trio's Remote Lock & Wipe allows you to keep corporate data safe on every platform.
Windows
Lock & Wipe on your data on Windows devices with Trio.
Android
Use Trio to Lock & Wipe your Android devices from a distance.
iOS
Remotely Lock & Wipe your data on iOS devices.
Protect Your Data
From Afar