Monitor Your Company Devices
Gain valuable insights with comprehensive reports and logs, capturing all employee, device, and admin activities in one central hub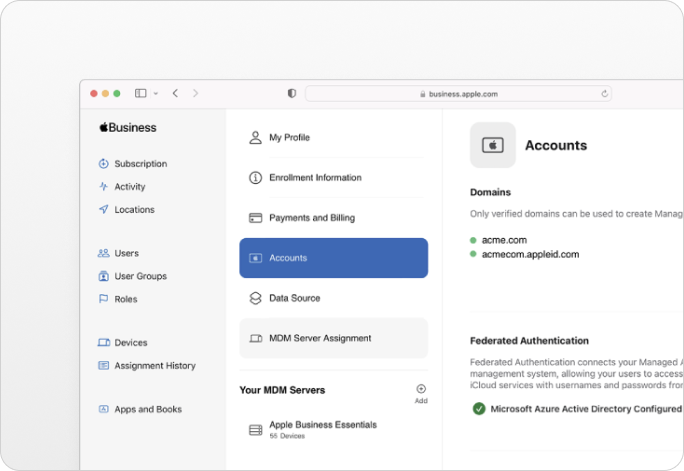 Automated Device Enrolment
With Apple Business Manager, you can automate MDM enrolment and simplify initial device setup without having to physically touch or prepare the devices before users get them. You can automatically enroll devices into your MDM solution of choice, as long as the device has been added to your organisation at the time of purchase — from Apple or from a participating Apple Authorised Reseller or mobile network provider, or through Apple Configurator.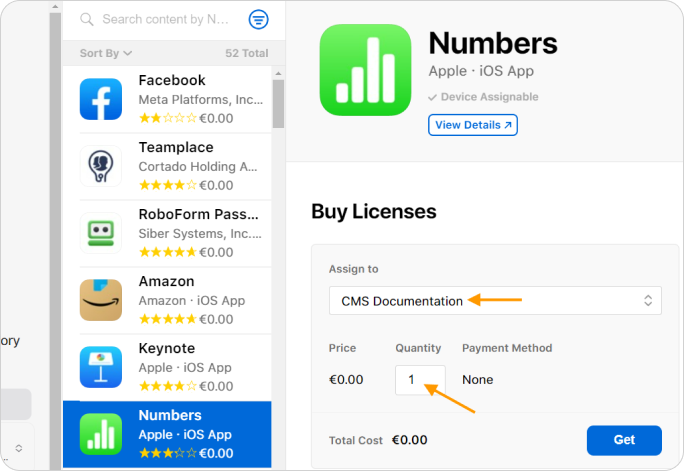 Apps and Books
Apple Business Manager works with your MDM solution, letting your organisation buy content (such as apps and books) in volume, assign it to devices or users, and then install and update that content wirelessly, even if the App Store is disabled. You retain full ownership and control of apps you have purchased. You can even revoke and reassign apps to different devices and users — in any country or region where that app is available from the App Store.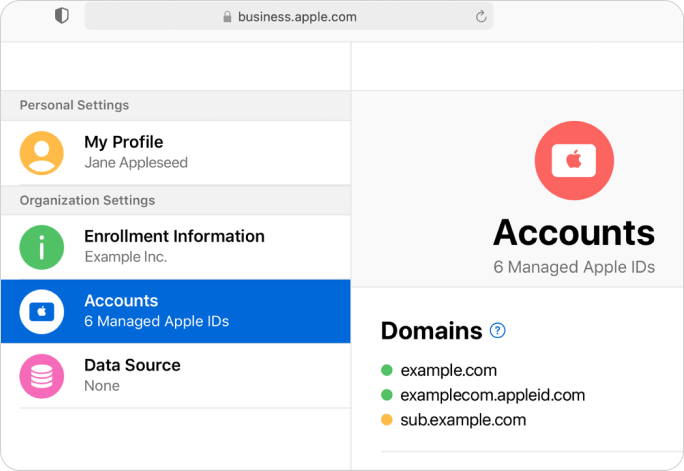 Managed Apple IDs
Apple Business Manager makes it easy to create a unique Managed Apple ID for each user in your organisation. Managed Apple IDs are unique to your organisation, and separate from personal Apple IDs you can create for yourself. A benefit is that IT administrators manage the services that a Managed Apple ID can access. Also, because Apple Business Manager integrates with your existing environment, you can provide Managed Apple IDs to employees using their existing organisation credentials — for example, Google Workspace or Microsoft Azure Active Directory (Azure AD). You can integrate with Azure AD using either federated authentication or System for Cross-domain Identity Management (SCIM), enabling users to sign in to Apple services with their existing Azure AD credentials. See Introduction to federated authentication.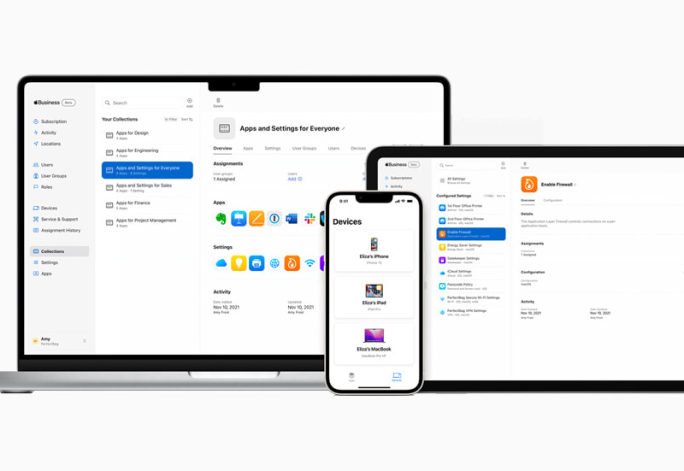 Apple Business Essentials
Apple Business Essentials includes all the features of Apple Business Manager and more. It is one complete subscription that seamlessly brings together device management, 24/7 support and iCloud storage. In this way, your small business can easily manage every employee's iPhone, iPad, Mac and Apple TV (that your organisation owns) — every step of the way. Apple Business Essentials is currently available only in the United States. To learn more, see the Apple Business Essentials User Guide.
Every Asset in One
Central Hub